The U.S. Government had been traditionally the single biggest buyer of small locomotives. From mid-1941 to the end of World War II, the U.S. War Department purchased nearly 140 new 65-ton and close to seventy new 80-Ton locomotives from General Electric. The U.S. Military added another 150+ 80-Tonners to its inventory during the Korean War. The assumption here is that as newer weapon systems grew bigger and heavier, more large locomotives were needed to transport them.

The end of hostilities in 1953 resulted in many of the 65/80-tonners being placed in storage, and later made available to common carriers and industrials through public auction. Although they swapped their military garb for more colorful attire, many of those 65 and 80-ton center cabs are still in service across the U.S., or rest proudly in museums.

Here are a few tips to help distinguish a GE 65-tonner from an 80-tonner.
---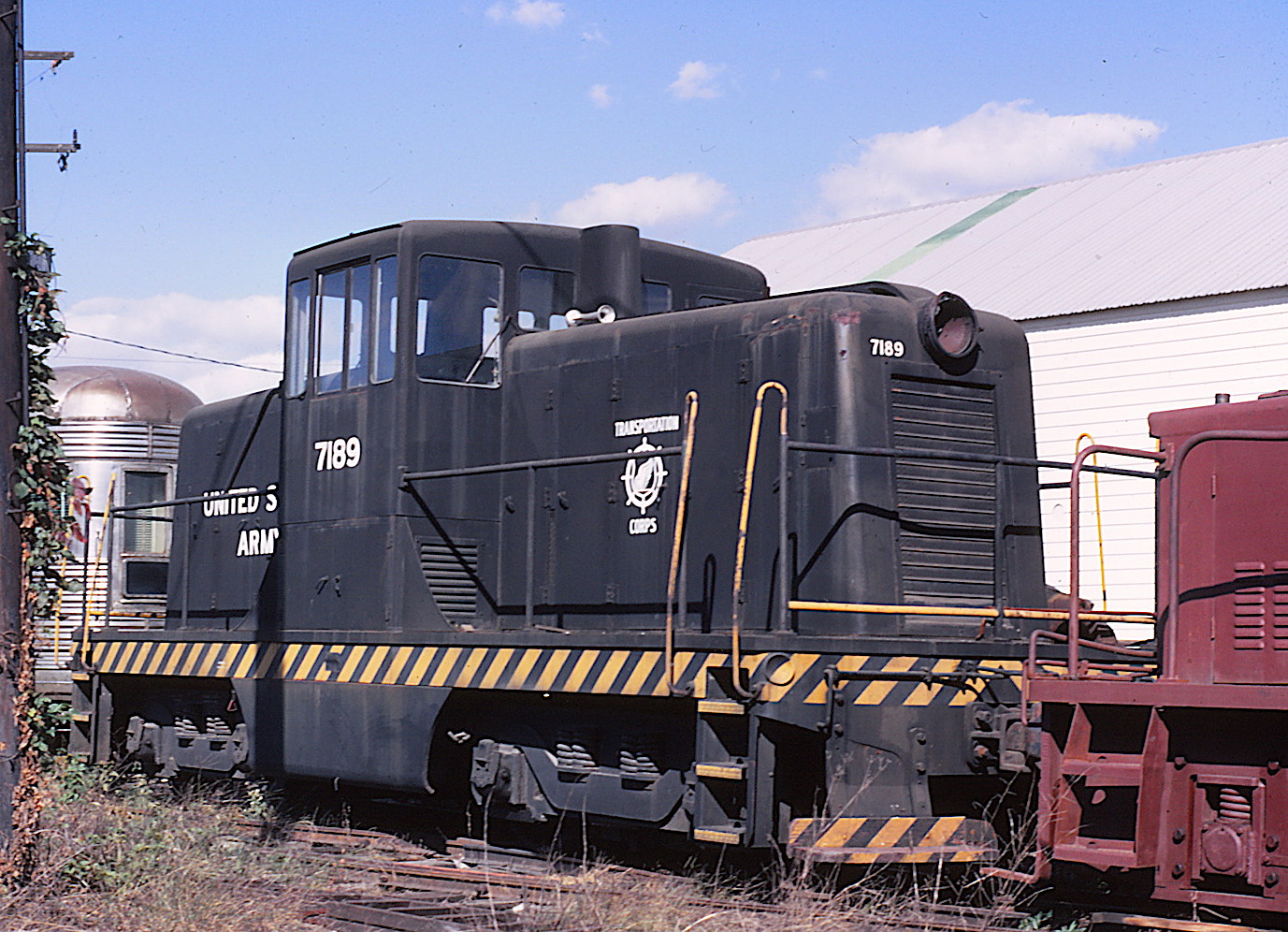 U.S. Army #7189 at Preston Duffy & Son
Columbus, Ohio (November 1969)
Ray Sabo photo (R. Craig collection)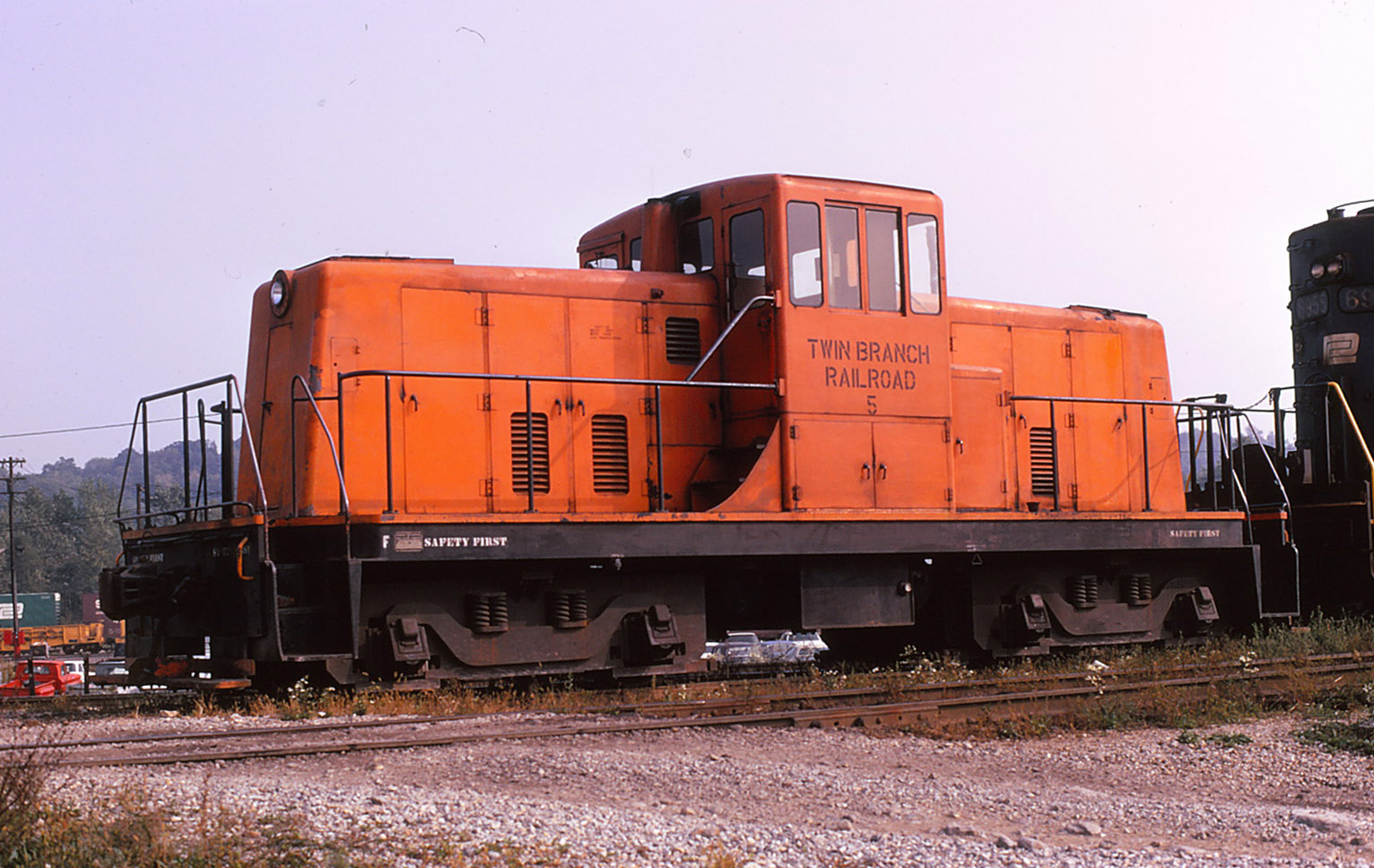 IMC #1
Sharonville, Ohio (8 October 1973)
Dan Dover photo (R. Craig collection)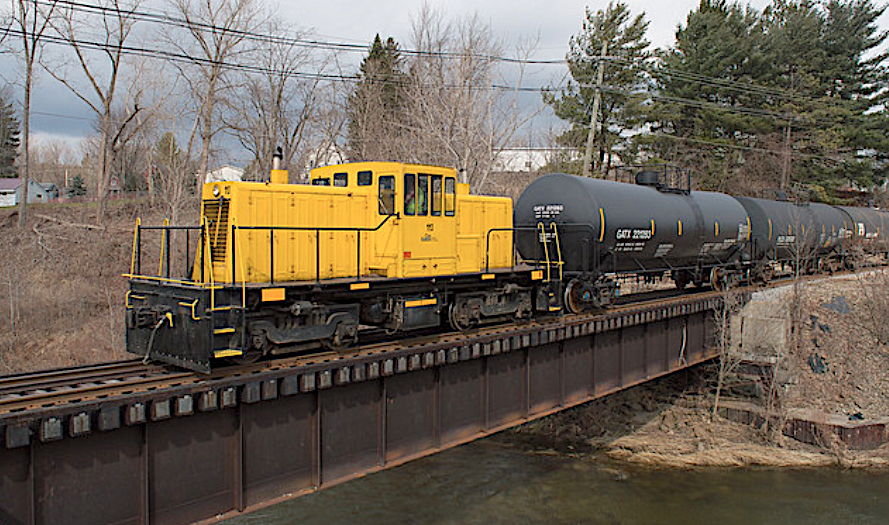 Arcade & Attica #113
Attica, New York
Joseph Bishop photo
Spotting Features - 65-Tonner (Early version)
Resembles 44-Tonner at first glance
Thin deck plate added to frame
Headlight above shutters with thin "clerestory" along hood roof
Radiator shutters at front of hoods (early production version only)
A "front porch"
Trucks with four coiled springs
Blank
Blank
Blank
Blank
Blank
Spotting Features - 65-Tonner
Resembles 44-Tonner at first glance
Headlight above shutters (no Clerestory along roof)
No radiator shutters on front of hoods
Three hood doors ahead of steps
Large "front porch"
Trucks with four coiled springs
Blank
Blank
Blank
Blank
Blank
Spotting Features - Post 1989 65-Tonner
Squarish cab with small windows above hoods
Edge lip on roof (sometimes)
Narrow hoods with shutters & edgier look
Large end platform
Three hood doors ahead of steps
Engine exhaust pipe moved well forward on hood
Trucks with four coiled springs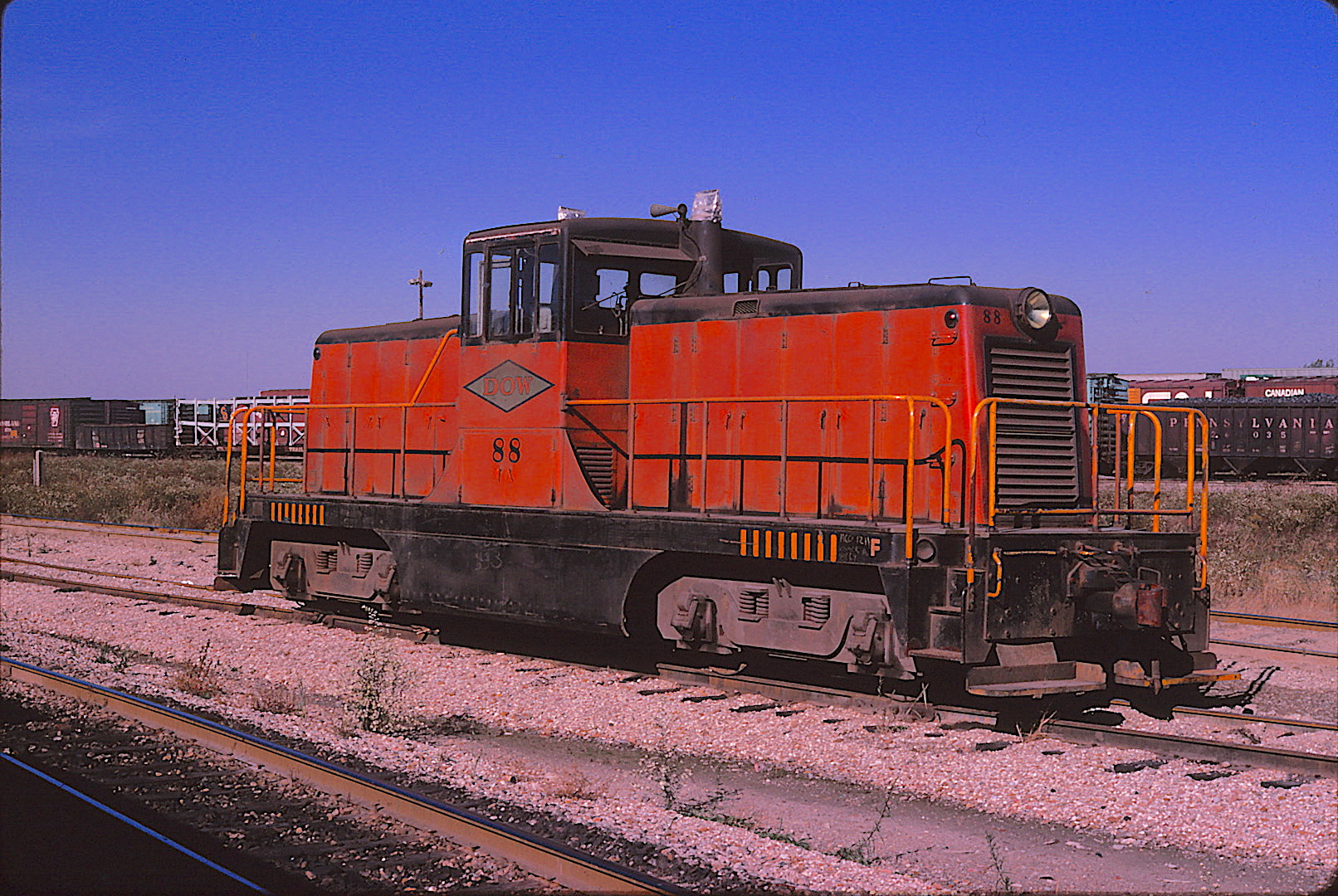 Dow Chemical #88
Saginaw, Michigan (September 1969)
Harry L. Juday photo (R. Craig collection)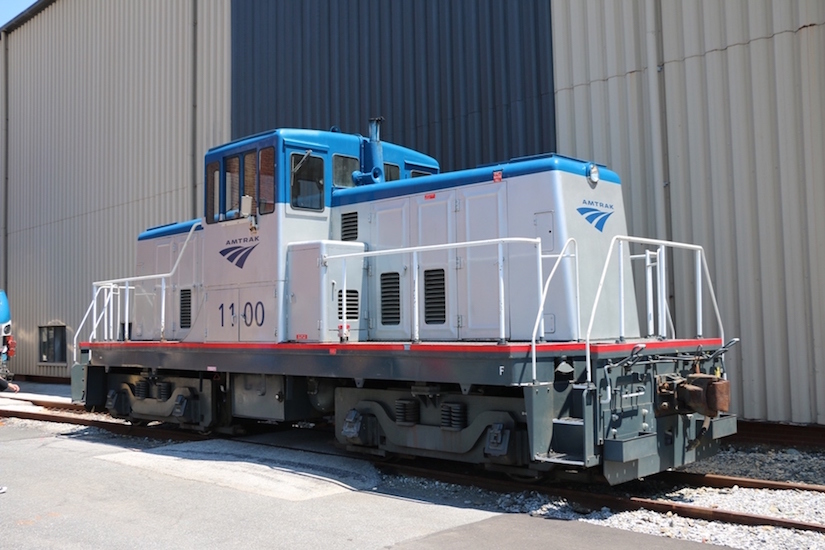 Amtrak #1100
Wilmington, Delaware (June 2016)
Dan Howard phot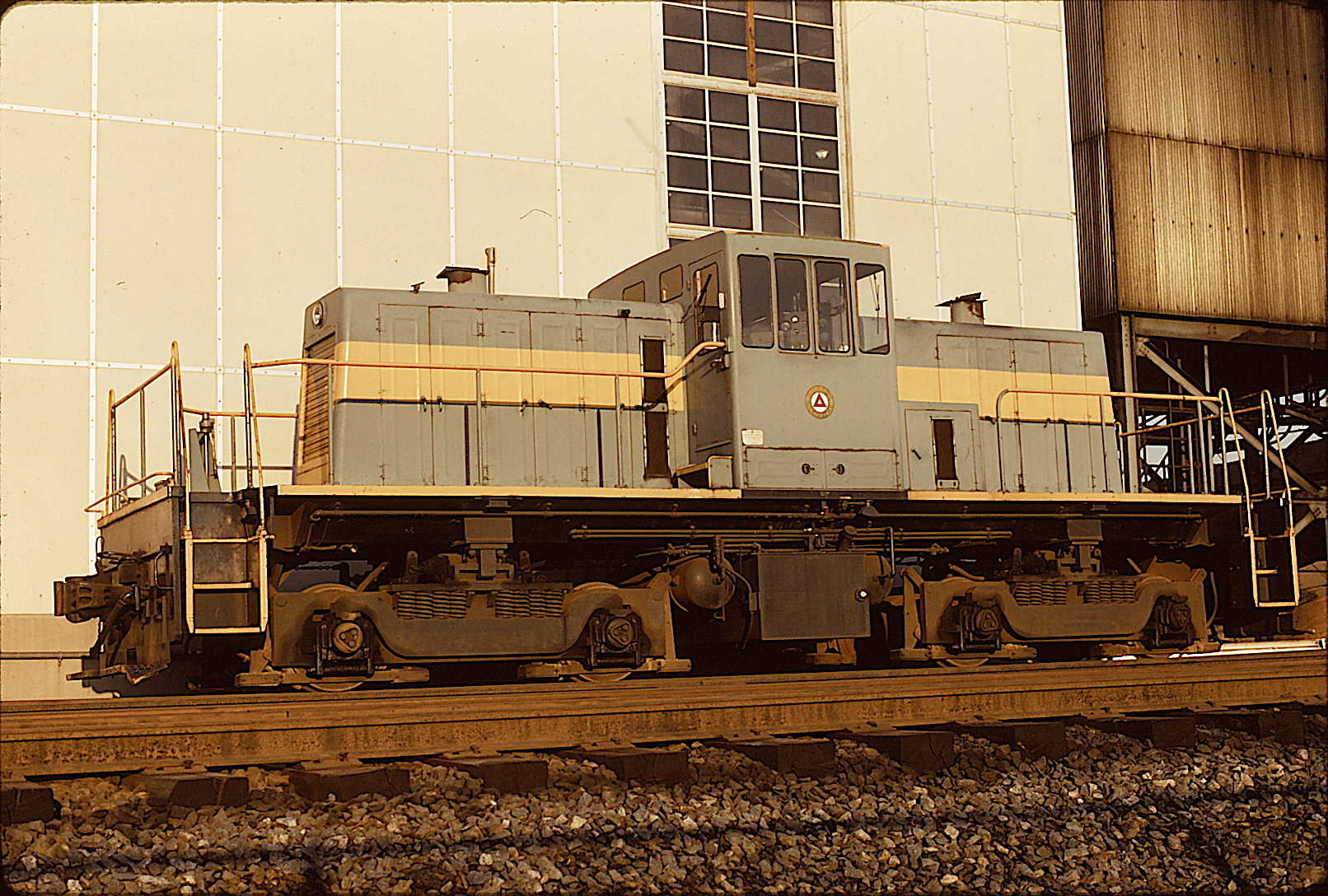 Public Service
Location: Unknown (April 1972)
R. Craig collection
Spotting Features - 80-Tonner (long carbody)
Elongated carbody
Shutters at front of hoods
Five hood doors ahead of steps
End platforms
Trucks with four coiled springs
Blank
Blank
Blank
Blank
Blank
Blank
Blank
Spotting Features - 80-Tonner
Resembles 65-Tonner
Thick deck plate added
No Shutters at front of hoods
Air compressor box on running board in front of cab
Three hood doors ahead of steps
Large "front porch"
Trucks with four coiled springs (sometimes six)
Blank
Blank
Blank
Blank
Blank
Spotting Features - Post 1989 80-Tonner
Squarish cab with small windows above hoods
Edge lip on roof (sometimes)
Narrow hoods with radiator shutter
End platform
Engine exhaust pipe moved well forward on hood
Trucks with six coiled springs